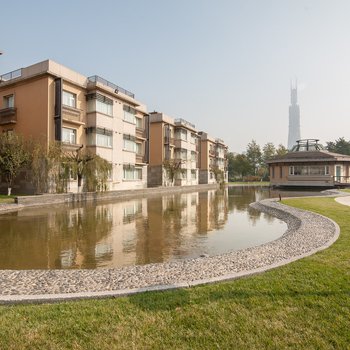 The Green Park Hotel (Tianjin Gelinyuan Jiudian) is close to the Jingjintang Highway, Tianjin New Harbor. It is only 38 kilometers from Tianjin Binhai International Airport.
This Tiajin hotel comprises one apartment, 41 villas and a large green area. It is also equipped with a business center, an aquatic fitness center, a basketball court, a tennis court, a beauty salon, a reading room, a supermarket, and Chinese and Western restaurants.
There are also conference rooms with various styles, a multifunctionalal hall, a seminar hall, and a variety of other spaces suitable for banquets, celebrations, business conferences, and exhibitions.